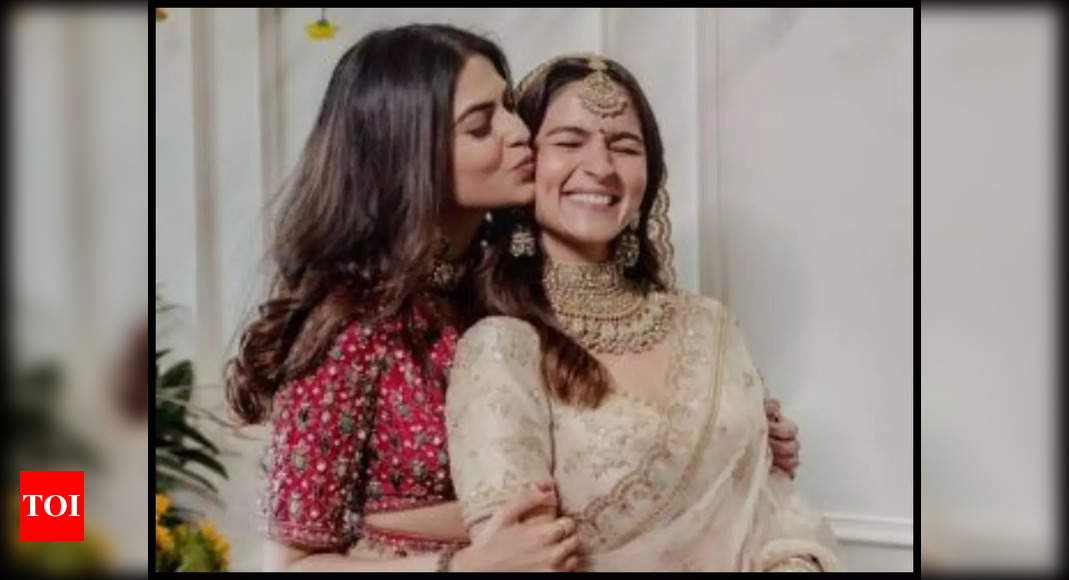 Actress Alia Bhatt, who is currently riding high with the success of her just-released movie 'Brahmastra', posted a never-before-seen photo of her wedding to Ranbir Kapoor. On Monday, she took to Instagram and left a photo with her best friend to wish her birthday.
In the photo, Alia, dressed in her wedding attire, is seen flashing her charming smile as she receives a kiss from her best friend. Along with the photo, she wrote: "My first love…happy birthday @meghnagoyal1" followed by heart emojis. Take a look: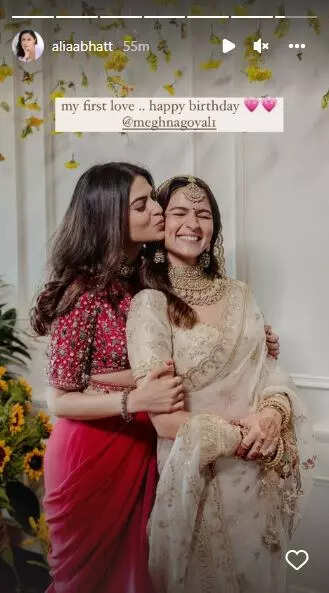 Alia and Ranbir got married in April of this year. The lovebirds opted for a private ceremony to tie the knot at Ranbir's home in Bandra. Alia took control and officially announced her wedding with dreamy photos. Along with him, she wrote a long note that read, "Today, surrounded by our family and friends, at home… in our favorite place – the porch we spent the last 5 years of our relationship on – we got married. Backwards we can't wait to build more memories together… memories full of love, laughter, comfortable silences, movie nights, silly fights, wine delights and Chinese bites. Thank you for all the love and light during this very important time. in our lives. Made this moment even more special. With love, Ranbir and Alia ✨♥️♾."
In July, Alia and Ranbir announced their first pregnancy. The pregnancy news took the internet by storm as her fans couldn't keep their cool. The duo is ready to embrace parenthood soon.