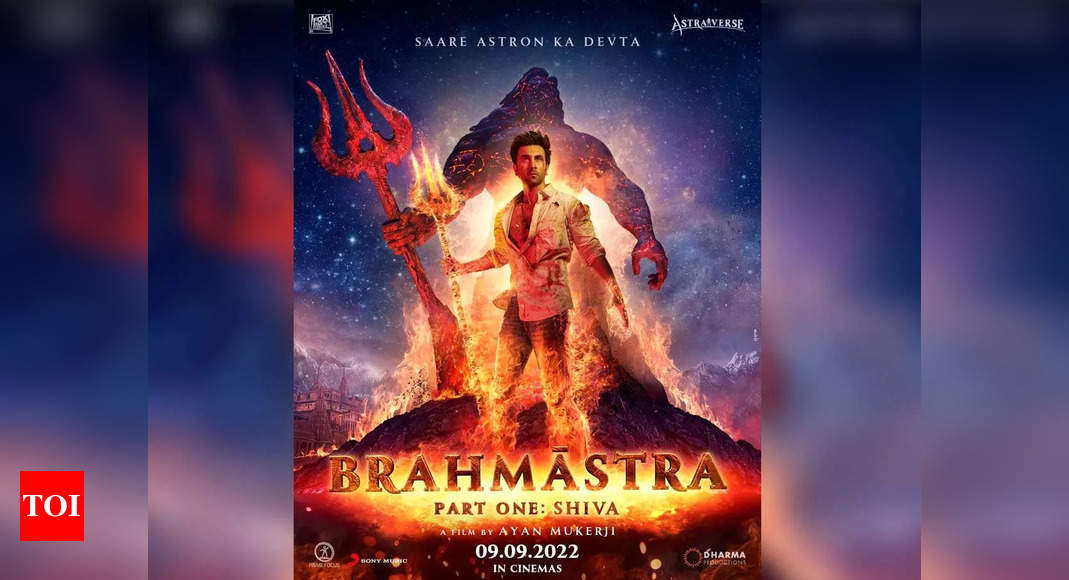 The creators of 'Brahmastra' organized a public screening the day before the film's release. After several delays due to the COVID pandemic and visual effects issues, the film is set to hit theaters on September 9th. Director Ayan Mukerji worked for years on this film. The film features Ranbir Kapoor, Alia Bhatt, Amitabh Bachchan, Akkineni Nagarjuna and Mouni Roy. It is based on the ancient Astras mentioned in Indian mythology.
Now, netizens have taken to their social media accounts to share their reviews of the movie. Twitterati praised the film for its plot, performances and music as well. On the other hand, some users also shared that the movie also has its flaws.
Here, take a look:

#Brahmastra Review: Good #RanbirKapoor and #AliaBhatt were good with an amazing chemistry supporting cast were… https://t.co/RUfDFQRrVa

— Kumar Swayam (@KumarSwayam3) 1662654755000
#Brahmastra ReviewFIRST HALF:Positives:1. #RanbirKapoor & #AliaBhatt2. Intro scenes3. Cinematography… https://t.co/BOsiMqplby

— Kumar Swayam (@KumarSwayam3) 1662649014000
#Brahmastra #BrahmastraReview is a visual CLASSIC from start to finish. Ayan's conviction ✅. Ranbir is the show-ste… https://t.co/ZDnCPtkqjF

— Lokesh (@LokeshAnalyst) 1662651042000
Mitronn Movie is Super se bhi upar..Ab so jaao.. Ranbir and bollywood is Back with Bang … https://t.co/D5Co7TcB19

— Sentinel! (@KattarKapoor) 1662655073000
#BrahmastraMedia Screening ended A friend who saw it says this is something Bollywood has never produced. Will… https://t.co/PmOXpi8tr6

— Anand Abhirup #VedhaArmy (@SanskariGuruji) 1662648749000
#Brahmastra Review POSITIVES:1. Some good casting2. BGM3. VFX4. Script 5. Cameos 6. Intro Scenes7… https://t.co/GPrMYatkaf

— Kumar Swayam (@KumarSwayam3) 1662655784000
What movie!! Must watch #Brahmastra #BrahmastraReview https://t.co/gGGlHUba1K

— Adi (@adikedar) 1662663594000
Pride of Indian Cinema.#Brahmashtra is AMAZING. The visuals are amazing. An impressive spec based on visual effects… https://t.co/eRimL0SjHV

— Viren (@virenrawat84) 1662659515000
#Brahmastra blockbuster antaga Vfx story excellent script anta ✨ North audience counting 4.5/5.0 B rating… https://t.co/COr7hVHpdv

— TEJA PSPK #PB (@ Venkate75182504) 1662659394000
Meanwhile, according to Boxofficeindia.com, the advance booking of 'Brahmastra' crossed the booking of 'RRR' (Hindi) and 'Bhool Bhulaiyaa 2' in just two and a half days at a chain of cinemas. Reportedly, on Wednesday night, the film earned Rs 18 crore on advance booking.

Furthermore, on the other hand, the masses are also excited about the participation of Shah Rukh Khan as Vanar Astra in the film.