During pregnancy, most women do not want to take any kind of risk regarding their health. This is the reason why she thinks many times before eating or drinking anything that it will not have any bad effect on the health of the child in her womb. One reason for this is that every time everyone from home to outside gives pregnant women some advice about what they should do, what not, what to eat and what not. Because of this too many times pregnant women have confusion about some things whether they should eat it or not. Similar confusions also carry litchi.
By the way, during pregnancy, doctors and health experts advise pregnant women to consume many types of fruits. Nutrients present in fruits are considered beneficial for both the pregnant woman and her unborn child, but this does not mean that all kinds of fruits are beneficial for pregnant women. Especially seasonal fruits and tropical fruits that come only in a particular season.
If you are pregnant during the summer season, then obviously the litchi season is going on and if litchi is your favorite fruit, then you will also feel a strong desire to eat litchi. But should you consume litchi during pregnancy? In this article we are telling you about whether eating litchi is safe in pregnancy and what are the advantages and disadvantages of eating litchi in pregnancy.
Is litchi food safe in pregnancy?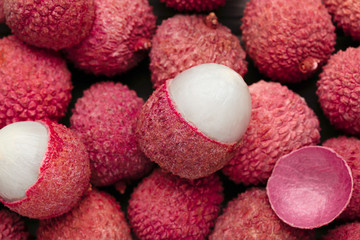 By the way, eating litchi during pregnancy is considered safe. But keep in mind that you consume limited amount of litchi and do not eat too much even if there is too much craving. Also, eat fresh lychee as far as possible. Apart from this, litchi is very tasty to eat, but eating litchi can increase blood sugar level, which causes the risk of gestational diabetes ie diabetes during pregnancy. In addition, infection can also be caused by the use of lychee several times. Therefore, after consulting with your doctor or dietician, take litchi in pregnancy only.
Benefits of eating litchi in pregnancy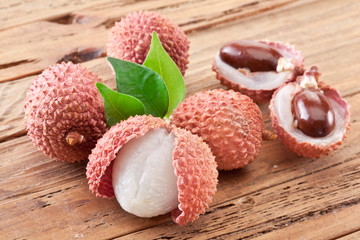 Litchi, rich in antioxidants, vitamin C, vitamin B complex, phytonutrient flavonoids, fiber, etc. is very beneficial for health. But know the benefits of eating litchi during pregnancy.
Litchi makes immunity stronger
If vitamin C is found in plenty in litchi, it helps strengthen the body's ability to fight against diseases, ie immunity, which helps in fighting common cold and cold. During pregnancy, it is necessary to keep the immunity of the pregnant woman strong so that both the mother and the child remain healthy.
Lychee helps digestion by eliminating constipation
During pregnancy, many women have problems with constipation and lack of clean stomach. If you have any such problem then you can take litchi. Lychee is rich in both water and fiber, which makes digestion strong and eliminates the problem of constipation.
Blood circulation is better
Vitamin C is also necessary for absorbing iron, thereby controlling blood circulation in the body. Additionally, iron also helps to maintain normal levels of hemoglobin in the blood so that anemia does not occur during pregnancy. Therefore, intake of litchi rich in vitamin C is also beneficial in this case.
There is no lack of water in the body
Litchi fruit also contains plenty of water, which helps in removing the problems related to the summer season as well as keeping the body cool from inside. In such a situation, there is no lack of water in the body by eating litchi.
Energy gives litchi
Lychee contains vitamin B complex which helps in keeping the pregnant woman full of energy throughout the day and does not feel unnecessarily tired. Also, eating litchi also removes the problem of nausea and vomiting, which is very common among most pregnant women.