Some of the toxic ingredients used in commercial toothpastes are triclosan, sodium lauryl sulfate, propylene glycol, microbeads. Also, commercial toothpastes are flavored with artificial sweeteners like aspartame.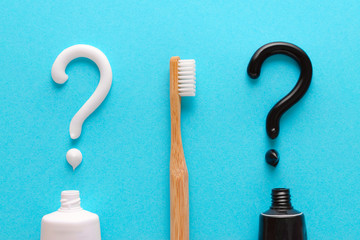 So, how do you keep your teeth clean if the commercial toothpaste you bought is not safe?
Well, a healthy diet and oil pulling can go a long way in maintaining your oral health. And for toothpaste, you can make your own at home. It is simple and inexpensive, and you'll know you're using safe ingredients.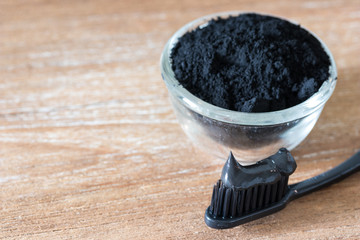 Ingredients:
Activated charcoal – ½ teaspoon
Eggshell powder – 1 tablespoon
Extra-virgin coconut oil, melted – 1 tablespoon
Method:
Put ½ teaspoon of activated charcoal in a bowl Add 1 tablespoon of eggshell powder Then add 1 tablespoon of melted, extra-virgin coconut oil. Mix the ingredients with a nonmetallic spatula or spoon until you get a smooth paste-like consistency. Your homemade toothpaste is ready to use. Transfer it to an airtight container. 
Note:
The toothpaste will last for several months.
If it begins to dry out, add a bit more melted, extra-virgin coconut oil and mix well before use.