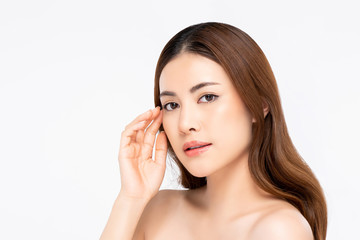 It is everyone's desire to have beautiful and flawless skin tone. You can get the better skin results by the use of following home remedies for beautiful skin.
Strawberries
Firstly, you need to crush a few strawberries and next to mix few drops of rose essential oils into it. Mix all ingredients well and later gently scrub your skin with this for about 5 minutes. Rinse off with cool water and notice your skin radiate naturally.
 Banana
Mash a ripe banana and mix skimmed milk (1 tea spoon) into it. Now add honey (2 tea spoons) and mix well. Rub on a clean face and then spread evenly. Allow it to stay for about 20 minutes and rinse it off with fresh water.
Oatmeal
Take one half a banana with oatmeal (1/4 cup) and honey (1 tea spoon). Mix these ingredients well, apply to your skin and then lie down for 15 minutes. After that, remove with one washcloth and wash your skin thoroughly with warm water.
Turmeric Mask
Add Turmeric powder (1 teaspoon) to 3 teaspoons of fresh lemon juice. Apply on your face. Leave for 15 minutes. Rinse off with lukewarm water.
Gram flour 
Take gram flour(2 tablespoons) and mix fresh cream (1 tea spoon) into it. Next to, add 1 teaspoon of sandalwood powder and a pinch of turmeric. Mix well. Now add lemon (some drops). Later apply this mixture on your affected area and leave it dry for about 20 minutes. Wash off with warm water and then pat dry. Another tip is to take yogurt (2 tablespoons) and squeeze ½ a lemon into it. Next massage this mixture on the skin and allow for about 15 minutes. Rinse with warm water. It is suggested to apply these tips for about 3 consecutive days in order to help you regain the original skin color.