A rise in body temperature is a typical immune response against infection or an underlying illness. Fever is usually accompanied by body ache, loss of appetite, and generalized fatigue or weakness.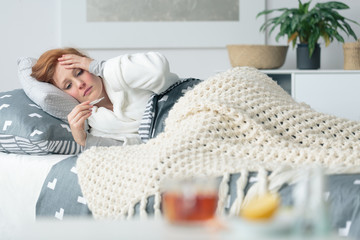 Fever causes extreme discomfort however it is not a cause of concern till it reaches above 102-degree Fahrenheit or if it is not resolving after 2-3 days without any fever remedies.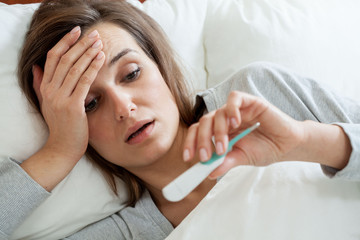 Mint & Coriander
The quick home remedy for fever is to boil water with some mint and coriander leaves and drink it 3-4 times a day. It will reduce your fever quickly. Mint has a natural cooling effect which will make your body cool internally.
Turmeric
One of the best home remedies for fever is to mix a half teaspoon of turmeric powder in a hot cup of milk and drink it warm at least twice a day. You can include this regimen in everyday routine as it protects you from diseases.
Ginger & Garlic
Make a tea by adding a clove of garlic and a small piece of ginger in water and make it boil for some time to get maximum health benefits of ginger and garlic. Once boiled allow it to cool and try to drink it warm. Drink it two to three times a day, and it'll make you fever free.0
Apple Cider Vinegar
mix 0one part of apple cider vinegar in two parts of cold water. Soak a cloth and place a damp cloth on your forehead. It will quickly bring your body temperature down.