Stretch marks are scars that appear on your skin due to sudden changes in body size. This usually happens during pregnancy, rapid weight gain or loss, and puberty.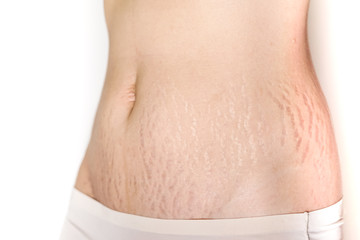 However, stretch marks are not caused only by overstretching of skin. Certain factors, such as a genetic predisposition, can increase your likelihood of developing stretch marks.
Here are tips to help prevent stretch marks:
Coconut oil
Applying coconut oil massage is said to be a very effective and natural way to treat stretch marks. Take adequate amount of coconut oil and keep massaging on the affected area until the oil gets absorb into your skin. So this treatment twice or thrice a day for good results.
Castor oil
Apply a thick layer of castor oil on your skin. Wrap the area with plastic wrap or saran wrap. Apply heat with a heating pad or hot water bottle for at least 20 minutes. Repeat the process daily or several times a week.