Do you long for a naturally gorgeous complexion? Do you wish that you had absolutely beautiful, glowing skin? Follow along after the jump to learn how to nurture and protect your skin so that it looks amazing as soon as you wake up in the morning.
Yogurt mask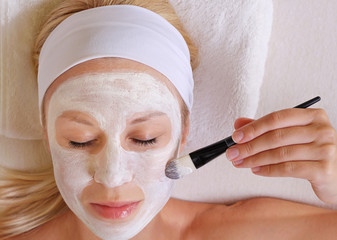 Ingredients:
Plain yogurt- 2 teas spoons
Honey- 1 tea spoon
Method:
Mix honey and yogurt well.
Apply this mixture on your face.
Leave for about 15-20 minutes
Wash off with water.
If the skin is tanned, you can mix a little tomato juice with yogurt and then apply this solution to your skin every day not only to get rid of tan but also to have glowing skin.