During pregnancy, most women become very cautious about their diet so that they do not consume anything that can harm their unborn child. It is advisable to eat only healthy things during pregnancy. Among them, one of the healthiest food groups is nuts i.e. dry fruits or dry fruits.
Several studies have shown that the consumption of nuts in the early days of pregnancy leads to better neuropsychiatric development of the unborn child. According to one study, if mothers consume around 75 grams of nuts every week during pregnancy, especially in the first trimester of pregnancy (1 to 3 months), their child's IQ, memory (memory) and concentration ability are comparable to those children. It is better for mothers whose mothers do not consume nuts during pregnancy.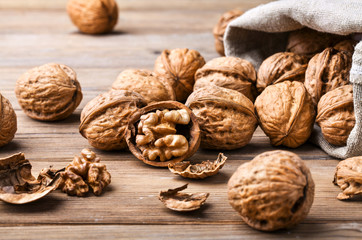 Nuts include many things such as almonds, walnuts, apricots or apricots, hazelnuts, chilgoza, peanuts, etc. which contain polyunsaturated fatty acids such as omega-3 and omega-6, folic acid and many other nutrients such as fiber, Vitamin E is found in plenty. All these types of nuts are very beneficial for the common people, but should any kind of caution be taken while eating nuts during pregnancy? Today we will tell you about walnuts, whether walnuts are beneficial during pregnancy or not.
 Is walnut safe during pregnancy?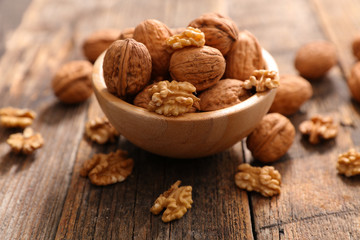 Walnut is a dry fruit that is similar in size to the brain (brain) of humans and eating it helps in improving the functioning of the brain. If a pregnant woman consumes walnuts during pregnancy, it is also considered very beneficial for the development of the brain of the fetus growing in her womb. So eating walnuts during pregnancy is completely safe. If pregnant women want, they can consume 3-4 nut nut daily.
Apart from the development of the brain of the unborn child, walnuts are also beneficial in many ways during pregnancy. Walnuts strengthen the uterus (uterus) of the pregnant woman and help to nourish the baby and make it healthy. Many groups of vitamin B complex are also found in walnuts, such as folates, riboflavin, thiamine, etc. which is very important for the pregnant woman.
Benefits of eating walnuts in pregnancy
Nutrients rich in omega-3 and omega-6 fatty acids, vitamin E, antioxidants, anti-inflammatory elements, calcium, iron, zinc, fiber, and magnesium, are considered beneficial in many ways during health.
Blood pressure control

Walnuts help in managing blood pressure, which is very important during pregnancy. Actually, walnuts relax the blood arteries and help make them flexible so that high blood pressure remains under control. Pregnant women are prone to high blood pressure during the third trimester of pregnancy, due to which there may be problems such as miscarriage, premature birth, weight loss at birth. In this case, consuming walnuts daily helps in keeping blood pressure under control throughout pregnancy.
Cholesterol level control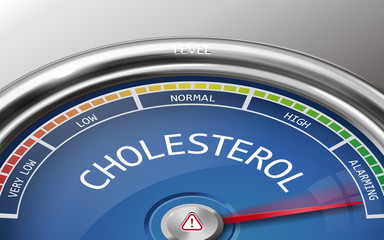 Consuming walnuts also keeps your body's cholesterol level under control and when cholesterol remains in control, the risk of heart disease also decreases. Nut contains an element called plant sterol which helps in controlling the level of cholesterol in the blood, thereby reducing bad cholesterol and increasing the level of good cholesterol in the body. It is important to control cholesterol levels during pregnancy.
Immune system strong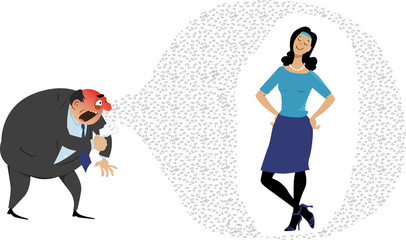 The antioxidants found in walnuts help in strengthening the immune system of the pregnant woman. However, do not remove the brown skin above it while eating walnuts as 90 percent of the antioxidants are present in this skin of walnuts.
 Induces good sleep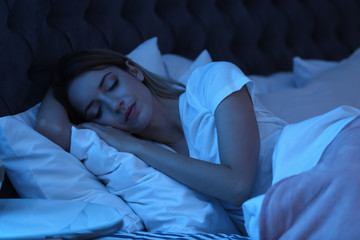 Eating walnuts controls melatonin hormone levels in the body. Melatonin is also known as sleep hormone because it induces sleep which helps in achieving good sleep. There are often problems with sleeping during pregnancy, especially during the third trimester. In such a situation, a pregnant woman gets good sleep by consuming walnuts.
Good for fetus brain, eyes, bones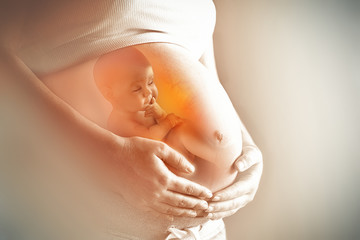 A nut full of omega-3 fatty acids and protein helps in the development of brain and eyes of the unborn child. In addition, the manganese present in walnuts helps to strengthen the bones of the baby. Therefore, keeping in mind the good health of the unborn child, a pregnant woman should definitely consume walnuts.
Keeps stomach problems away

The problem of indigestion, stomach gas and acid reflux is also often seen in pregnant women. In such a situation, consuming a nut full of fiber also removes all problems related to the stomach and digestion and the health of the pregnant woman also remains good.