Nitrous oxide (N2O), also commonly referred to as laufing gas, is considered safe for both mothers and newborns as a pain reliever during a pregnant woman's normal delivery or delivery. This has come to light in a recent study. The research, conducted by researchers at the US-based University of Colorado College of Nursing and the School of Medicine Department of Anesthesiology at the Anchutes Medical Campus, has been published in the Journal of Midwifery and Women's Health.
In this study, 463 women were surveyed who used nitrous oxide, or laughing gas, during labor. This is the largest and first-of-its-kind study ever conducted in the US, in which the side effects of N2O have also been described during labor. As well as the reasons why a pregnant woman in labor had to use other pain relieving methods from N2O. Of the women who started using N2O as an early analgesic technique, about 31 percent used only N2O throughout labor and 69 percent of women switched from N2O to other analgesic methods such as epidural or opioid.
The study's lead author, Priscilla Nodine, says nitrous oxide is a useful and safe option in the US as a painkiller during labor. Many mothers only need this as a pain reliever during labor. Understanding what changes can occur when N2O is inhaled into the body, doctors and health workers can discuss with other pregnant women about painkillers options that are present during labor.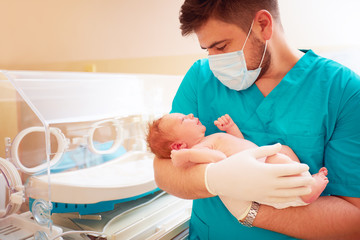 The reason for using other alternative therapies in place of N2O on 96 percent of occasions during labor was that N2O was not providing enough help to relieve pain. When Labor was boosted with the help of oxytocin and when Labor emerged completely, the possibility of converting to N2O increased nearly 3-fold. Women who do not have an epidural option or do not want to use an epidural, may be given nitrous oxide as an option to manage pain. Also, N2O is highly useful and variable, so it can be used in any stage of labor. It can be stopped at any time, initiated at any time or switched to another pain reliever option at any time.
Every year in the US, about 4 million women give birth and many women struggle with labor pain. In this case, epidurals and spinal blocks are most commonly used in America as a tool to manage pain during labor. Apart from these two, the main option which is available is systemic opioids but its use can cause side effects to both mother and child.
N2O has been used as a pain reliever for a long time in many developing countries and is now being reintroduced as a pain reliever option in the US as well as in the US and is now growing rapidly in the US as well.