There are many women who go through this phase of pregnancy without any problems. However, there are many other women whose pregnancy becomes difficult due to problems in their own or child's health. However, the possibility of such problems can be reduced if proper precaution (such as not smoking or drinking alcohol and taking a balanced diet) before getting pregnant. Women who were healthy before becoming pregnant may also have problems with pregnancy.
Such pregnancies are called high-risk pregnancy. In such a situation, more pre natal care, medical treatment and even surgery can be done to keep both mother and baby well. Pregnant women may have the following problems during pregnancy.
High Blood Pressure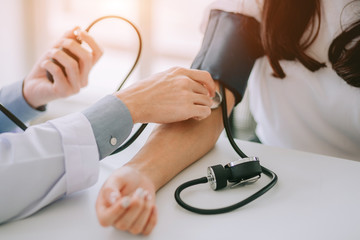 Hypertension or hypertension is a condition that can severely affect the health of the infant. High blood pressure can decrease blood flow to the umbilical cord. The umbilical cord carries nutrition and oxygen to the baby in the womb. Low blood flow to the umbilical cord can slow the baby's development. In addition, it can lead to pre-mature delivery or pre-eclampsia status in the mother.
Women who had high blood pressure before becoming pregnant should undergo repeated checkups during pregnancy. If the woman has high blood pressure after getting pregnant, this condition is called gestational high blood pressure. Gestational high blood pressure occurs during the second or third trimester and corrects itself after delivery.
Gestational diabetes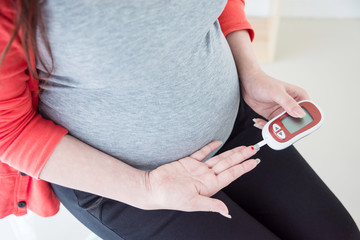 If a woman has a sugar problem or diabetes after becoming pregnant, this condition is called gestational diabetes. The pancreas secretes a hormone called insulin, which breaks down glucose and transmits it to cells as energy. Due to hormonal changes happening in pregnancy, it may happen that there is not enough insulin in the body or it cannot be used properly in the body. This can increase the blood glucose deposition. Increased blood sugar level in the blood can lead to a condition of gestational diabetes.
If you have gestational diabetes, it is important that you get the treatment prescribed by your doctor. Getting these treatments done is important because if not done, conditions like pre-mature birth can arise.
Infection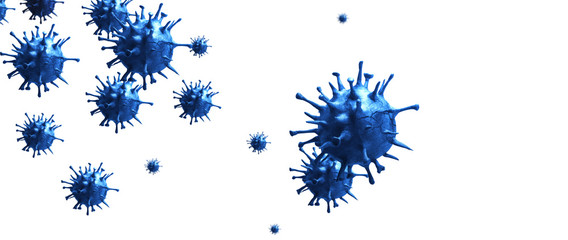 If the mother has any type of infection such as bacterial infection, viral infection, fungal infection or STD during pregnancy, it can affect the health of both mother and baby. All of these can go into the fetus and harm health. Many of these infections can be treated during or before pregnancy.
It is important to check for infections in your body and adopt the right precautions as they can cause miscarriage, ectopic pregnancy, premature delivery, congenital disorder problems. You should talk to your doctor about these infections and treatment and vaccination should be taken if you are at risk of it.
Abortion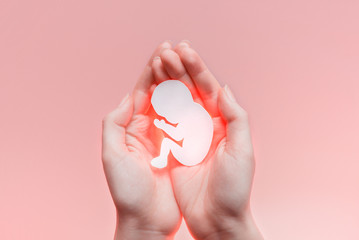 Abortion means that the fetus dies on its own in the twentieth week of pregnancy. This can happen for a variety of reasons such as infection, immune system response and uterine abnormality. If you drink or smoke, there is an increased risk of miscarriage. Reducing exercise, staying under stress and excessive caffeine intake can also lead to miscarriage.
Symptoms of miscarriage include vaginal bleeding, stomach cramps, vaginal discharge, etc. Abortion cannot be cured once initiated. Abortion or miscarriage can be very painful for any woman. Apart from this, if you have had miscarriage before or if you have habits like smoking and alcohol in your lifestyle, then the risk of miscarriage is also increased due to these. But this does not mean that you cannot conceive again. At this time it is better that you support the family and friends emotionally and keep yourself mentally strong.
Ectopic pregnancy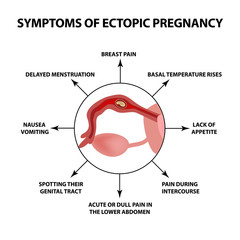 Usually fertilization occurs in the embryo womb, but if this fertilization occurs in the Fallopian tubes, the condition is called ectopic pregnancy or tubal pregnancy. In such a situation it is necessary to recognize the symptoms of ectopic pregnancy. These symptoms may include abdominal pain, pelvic pain, bleeding, nausea, and a desire to pass stools.
It is uncommon for ectopic pregnancy to continue in a normal way, so you will have to get it treated medically or by surgery. In some cases, if not checked in time, ectopic pregnancy can cause Fallopian tubes to burst, which can be fatal. So if you see any symptoms of ectopic pregnancy, tell them to the doctor and go to the hospital immediately.
Premature delivery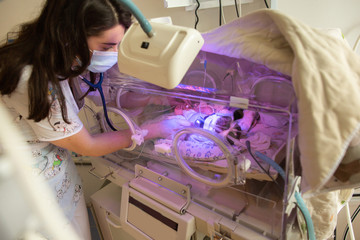 If the pain of pregnancy starts in the 37th week, it is called pre-mature labor. Babies who are born in pre-mature labor may usually have health problems and may also develop slower after birth. This condition occurs when the brain and lungs develop in the last weeks of pregnancy.
Premature labor can usually be caused by a mother's lifestyle malfunction, poor prenatal nutrition, smoking, alcohol consumption, uterine abnormality and infections. Low levels of hormone progesterone