Although consumption of walnuts or walnuts is considered completely safe during pregnancy, but anything can prove harmful during pregnancy. Therefore, it is beneficial to consume this healthy nut in limited quantities. Pregnant women should not consume more than 20 to 25 grams i.e. 4 to 5 kernels of walnuts daily. Eating too much walnuts can also harm the health of a pregnant woman and her unborn child: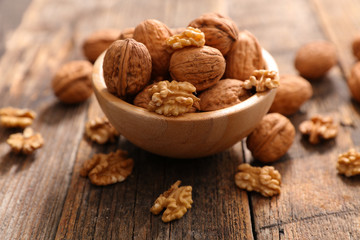 Sometimes nut consumption can also cause allergic reactions. In such a situation, if you see symptoms like cough, skin rash, swelling on the lips, sneezing etc. after eating walnuts, contact the doctor immediately and do not consume walnuts during pregnancy.
Eating too many walnuts during pregnancy can sometimes cause diarrhea.
Eating too much walnuts can disrupt the body's process of absorbing iron and anemia can occur if there is a deficiency of iron in the body. If anemia occurs during pregnancy, it can become very difficult.
Also read benefits of eating walnuts