The treatment of the allergies mostly depend on the severity of the symptoms and every allergy has a different treatment. But there is a miraculous ingredient present in every Indian kitchen that can help you to get rid of your allergies. Surprised? We are telling you the truth.
How turmeric helps

Turmeric has been used as a spice and medicine herb in India for a thousand years. The yellow spice contains compounds called curcuminoids and the most important of which is cur cumin. This compound is a powerful anti-inflammatory, anti-bacterial and an excellent product in dealing with numerous health-related problems.
Here are four ways you can use turmeric to get rid of your allergies:
Turmeric milk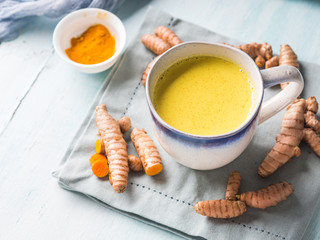 Ingredients: 1/2 teaspoon turmeric powder, 1 cup milk, 1 teaspoon honey, a pinch of black pepper
Method : Mix turmeric powder in boiling milk. Now add honey and black pepper in it. Mix the ingredients well and let it cool for a while. Drink this every day before going to bed.
Note: People who are lactose intolerant should use almond milk or coconut milk instead of cow milk.
Turmeric tea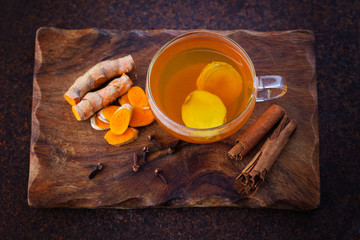 Ingredients: 1/2 teaspoon turmeric powder, 1/2 teaspoon honey, and 1 glass of water
Method: Heat the water in a pan and add turmeric powder in it. Stir it well and pour the concoction in a glass. Now mix honey in it and consume it. Drinking turmeric tea twice a day can relieve the symptoms of allergies.
Turmeric water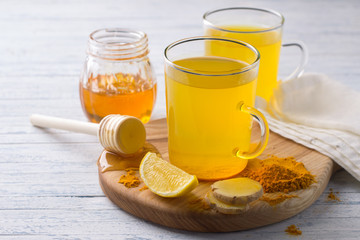 Ingredients: 1/2 teaspoon turmeric and a glass of water
Method : Add turmeric powder in a glass of water and mix it well. Drink this mixture at least once a day.
Turmeric with apple cider vinegar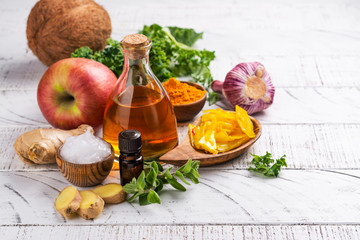 Ingredients: 1 small turmeric root, 1 teaspoon lemon zest, 2 tablespoons raw apple cider vinegar, and 1/4 cup honey
Method : Grind the turmeric to make a fine paste. Now add honey, lemon zest, and apple cider vinegar in it. Mix it well and store it in an airtight container. Have one spoon of this mixture every day in the morning on an empty stomach.