It is not uncommon for women of different classes to have white matter. This problem can be seen in a particular period of menstruation. This problem is more commonly seen in adolescent women. Small amounts of white water coming out is not a disease, but women are very upset due to this white water.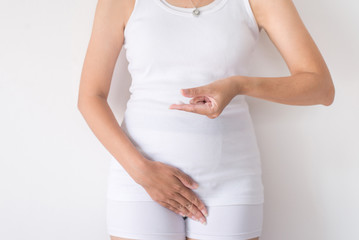 The release of this substance in large quantities is a matter of concern. This substance is also known as Leucorrhoea or White Discharge in the medical language. This can cause great harm to the reproductive system of women. By the way, leucorrhea is a common problem that appears before or after menstruation, and nowadays it is seen in most girls and women which is considered normal but if the problem of leucorrhoea persists for a long time. If you feel irritation, itching, and discomfort in the genitals, then it must be started or else it can lead to diseases related to female genitals along with many reproductive problems.
Women suffer from many health problems which are mainly related to reproductive system and genitals. The release of white matter is one such physical problem which badly affects the overall health of women. During this situation, women feel very weak and tired. In addition to stomach pain, the problem of white fluid is also seen in women.
In this condition, white or yellow colored fluid comes out from the vagina of women. This condition is more likely during menstruation for women. Many women also suffer from this problem during their pregnancy. Some home remedies for dealing with this condition are described below.
Symptoms of the disease
In some women, this fluid comes out without any symptoms or discomfort. But there are many women who have problems with constipation, redness, abdominal pain, hip pain and itching along with the release of white fluid. If you are also troubled by all these problems, then follow some home remedies before seeing a doctor.
Natural remedies for white discharge
Fig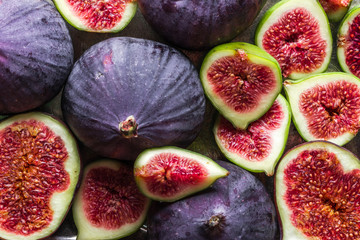 According to Ayurveda, the problem of white matter can be overcome through figs in women. These have a powerful laxative effect that removes harmful impurities and dirt from the body, and consequently reduces the release of white fluid.
Soak two to three dried figs in a cup of water overnight. The next morning, blend wet figs and consume it on an empty stomach. You can also grind fig and bark of banyan tree in equal quantity. Mix one spoon of this powder in two cups of water. Use this mixture to wash your genitals.
Sage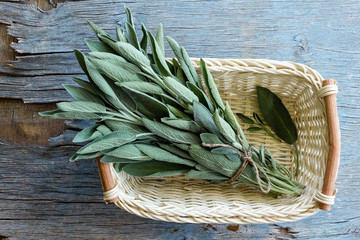 The Sage has properties that keep your genitals healthy and removes the problem of excess fluid coming out and deodorant. A paste made from sage leaves refreshes irritable skin and reduces fungal and bacterial infections.
Prepare a mixture of Sage leaves and use it to wash your genitals. Repeat this treatment twice a day until the problem is resolved.
Stay Hydrated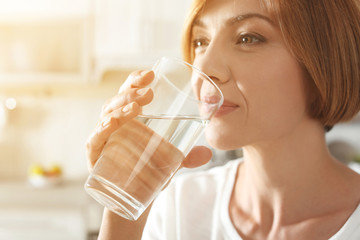 Consuming plenty of water or any other healthy fluid is another effective home remedy, with the help of which you can get rid of the problem of releasing fluid from the genitals. By consuming sufficient amount of water, it can be overcome by balancing the infection in the genitals. Be sure to drink eight to ten glasses of water daily.
Green Tea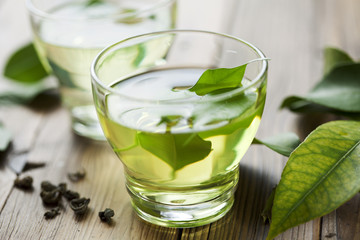 By drinking one or two cups of green tea every day, you get rid of the problem of white matter. It has antioxidant and immune effects. If you are unable to consume it without sweetening, you can mix a little honey in green tea to sweeten it. You can also add blackberry leaves to green tea.
Eat yogurt – leucorrhoea treatment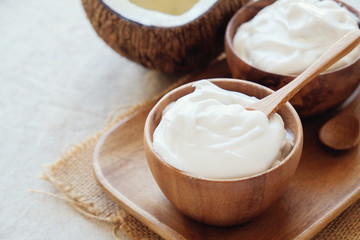 If you are having a problem of leucorrhoea and it is in its initial stage then using curd along with your diet can help you get rid of this problem. Yogurt has the ability to fight against germs and it reduces infection in the body. Also, you can use curd in the affected area in your vagina to prevent infection. For this, use fresh curd in the affected area, keep it for 15 to 20 minutes and then wash it with clean water.
Fenugreek seeds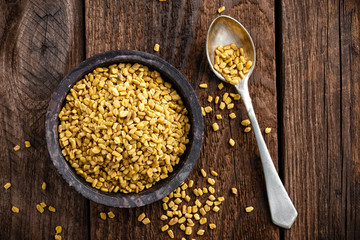 The treatment of licorice is used as a home remedy to prevent the white matter of many women. Take it by mixing it in warm water. Drinking this beverage will give you inner strength. You can also cook fenugreek seeds in 1 liter of water. Cook it for 30 minutes without any hindrance. Take it after the water has cooled down.