The long-running wait is finally going to end. On August 5, the construction of the grand Ram temple in Ayodhya with Bhumi Pujan (Ram Mandir Bhoomi Pujan) will begin. On 5 August, Prime Minister Narendra Modi will take part in this Bhoomi Pujan. In view of this, Ayodhya is being decorated like a bride. On 5 August, after Bhoomi Pujan, PM Modi will lay the foundation stone for the construction of the temple with silver brick. This silver brick has reached Ayodhya. It is a brick weighing 22.6 kg of pure silver. According to today's rate of silver, the price of this brick is about 15 lakh 59 thousand.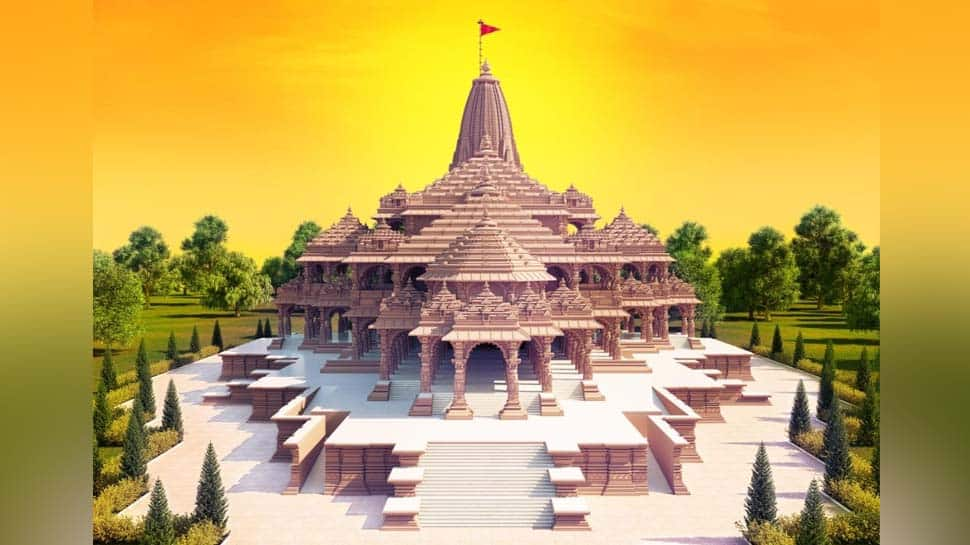 The muhurat of Bhoomipujan of Ram temple is from 12:15 to 15: 15 seconds from 12: 15: 47 seconds. That is, the Prime Minister will do Bhoomi Pujan in 32 seconds. Five silver rocks denoting 5 constellations will be placed as the foundation stone in the hands of PM Modi. According to the general secretary of the trust, Champat Rai, the time when PM Narendra Modi will be worshiping to start the construction of Shri Ram Janmabhoomi Temple in Ayodhya, it will be the most important opportunity of independent India, hence worshiping people by following social distancing And it is being urged to light the lamp.
It is worth mentioning that during the Bhoomi Pujan, Lord Rama, his brother-in-law Lakshman, Bharata and Shatrughna will wear a gem-studded dress on the occasion of 'Bhoomipujan' of the Ram temple on August 5. Pandit Kalki Ram, President of Ramdal Seva Trust, will wear this dress on the idols of God. Nine kinds of gems have been put on these costumes. Bhagwat Prasad, who stitched clothes for the Lord, said that Lord Ram will wear a green dress. Bhoomipujan is to be held on Wednesday and the color of this day is green.
Everything You need to know about it
Prime Minister Narendra Modi will do Bhoomi Pujan today for the construction of a grand temple of Lord Shri Ram in Ramnagri Ayodhya. There is an atmosphere of immense gaiety with the country and abroad. There will be an atmosphere like Diwali today and tomorrow in the country and the state. The state was brightened from Tuesday evening itself, it will remain till tonight. Due to this, now the curiosity in Ram city is also at the peak. Lamps were lit on the occasion of 'Deepotsav' before the Bhoomipujan ceremony of Ram temple in Ayodhya. The city was illuminated with lights. Lamps were also lit in the streets of Ayodhya. On the eve of the Bhoomi Poojan ceremony of construction of Ramjanmabhoomi temple in Ayodhya, Chief Minister Yogi Adityanath organized a Deepotsav at his government residence in Lucknow. Expressing public sentiment on this occasion, the Chief Minister made several tweets. Yogi wrote, "Sagun hohi beautiful gross heart pleases everyone." Prabhu Agwan Janav Janu Nagar Ramya Chahur Fer .. 'The pattern of gross faith Raghunandan is celebrated all over India on the eve of laying the foundation stone for the construction of Lord Shri Ram's temple. This lamp is illuminated by the euphoria of Shri Ram devotees. Deepotsav is being celebrated in Ayodhya. 351000 lamps have been burnt in Ayodhya Dham. This information has been given by the district administration. The lamps were burnt at 50 places in Ayodhya Dham, including Ram's Paadi. The lamps in all the temples of Ayodhya Dham are lit. Swami Govind Dev Giri, treasurer of Shri Ram Janmabhoomi Tirthakshetra Trust told that as per my estimate, 30 crore rupees have been received in Sri Ram Janmabhoomi Tirthakshetra till August 4, till yesterday we have 11 crore raised by Morari Bapu from people living in India. There will be an additional fund of Rs. At the same time, 7 crore rupees have also been collected from people living abroad. We cannot accept donations from outside unless the trust has received FCRA certification. Therefore a donation of Rs 7 crore will be kept till then.