Pregnant women and their partners often suffer some problems in this time regarding sexual intercourse, such as if doing so will result in abortion, it will harm the child or which sex situations should not be adopted during this time. If you too think of something like this then this article will definitely be helpful for you.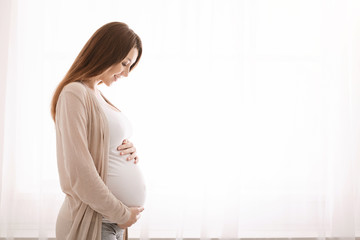 Is sex safe in pregnancy
If you are thinking that having sex during pregnancy will harm your baby, then tell you that having sex during this time does not harm the baby because it is protected from amniotic bag in the womb and mucus plug it Protects the child from other infections.
It is safe to have sex during pregnancy unless your doctor refuses you because sometimes due to some health related circumstances they may refuse you to have sex like:
If your first child is premature.
You have had an abortion
If your water bag is torn.
If you suddenly start having vaginal discharge. (Read more – Pregnancy bleeding)
If you have a problem with placenta privia
If your cervix is ​​not normal or dilated.
If either of you has a sexually related disease.
Sex during pregnancy first trimester
According to reproductive health sciences, sex is safe during the first trimester. This is very good for you and your child because God has given your body unique armor that protects your child. This shield protects your baby from cervical infection. The amniotic sac and mucus plugs also provide protection. This is why your child is completely safe inside.
Sex during pregnancy second trimester
During the second trimester, women feel more comfortable and feel aroused towards sex. Although there is some discomfort during this time, but since the stomach is not fully released, this time is more convenient.
Sex during pregnancy third trimester
This trimester is not completely suitable for sex because at this time the stomach also comes out and due to weight gain there is also fatigue and discomfort.
Benefits of sex during pregnancy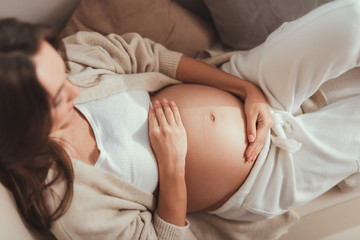 Having sex during pregnancy is not only considered safe but is also beneficial for the health of mother and child.
Following are some such benefits:
Sexual intercourse increases contraction in your pelvic muscles, which makes the muscles stronger for labor.
Early urination during pregnancy, or watering when laughing and sneezing, etc., are caused by the pressure on the bladder as your baby grows. This can be a bit inconvenient, but it strengthens your muscles that benefit during labor.
Researchers believe that sex in pregnancy prevents pre-eclampsia. This is a condition in which the blood pressure suddenly increases. This is due to the protein found in the sperm which strengthens the immune system.
Your blood pressure may decrease after sex. This happens only in certain circumstances, not always. High blood pressure is harmful for both mother and baby, so it is better that you consult a doctor in such a situation.
Since your body's nervous systems are more sensitive, their nipples and clitoris even more. High levels of estrogen hormone increase the blood flow in these and pelvis. Which is necessary for a pregnant woman.
Oxytocin hormone is released from your body during sexual intercourse. Which is useful in reducing stress. Because of which you also get good sleep.
Having sex during pregnancy enables your body to withstand the pain during childbirth as the prostaglandin hormone is found in the male semen which makes the cervix mature, which makes it easier to deliver.
Can Sex during pregnancy cause miscarriage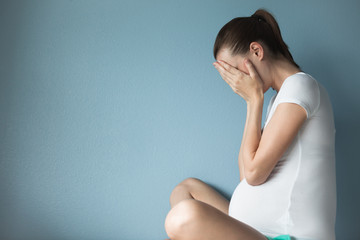 It is a gross misconception that sexual intercourse during pregnancy can lead to miscarriage. Your baby is completely protected from the amniotic sac and the uterine wall. There is also a mucus plug, which protects the child from any kind of infection, which is why the penis of the male cannot come in contact with the child. In the last weeks of pregnancy, most doctors advise women not to have sex because the male semen contains a chemical that can provoke contractions. Which can cause labor pain at any time.
Whether you should have oral sex during pregnancy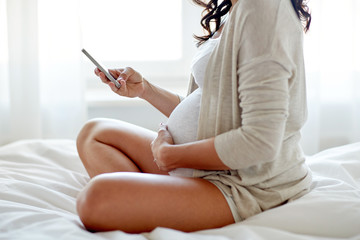 If you have oral sex, keep in mind that during this time, you should not put air in your vagina. Because doing so causes air embolism (blockage of blood vessel by air bubbles) which can also lead to death of mother and child. If you feel any complication during this time, contact the doctor immediately.